VARIAN YOUNG INVESTIGATOR AWARD 2022 at EUROMAR 2022
To honor the physicist, inventor and entrepreneur, EUROMAR and ENC set up, for several years, the Russell Varian Prize. A group of anonymous donors have revived this award as the Varian Young Investigator Award and it will now be presented biennially at the ENC in odd-numbered years and at the EUROMAR in even-numbered years. The recipient will receive a prize of $5,000.
About Russell Varian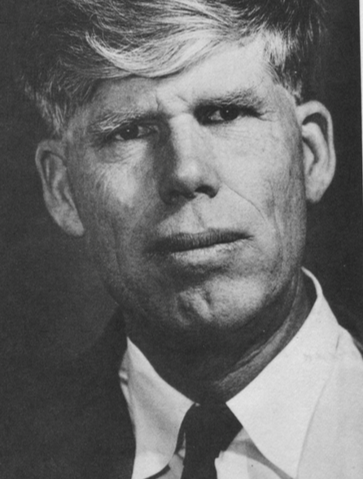 After training with Philo Farnsworth Russell Varian, in 1937, invented the Klystron, a novel device for the generation of microwave radiation. Being light enough to be carried in aircraft, the Klystron enabled all-weather radar and played a vital role in WW-II at the battle of Britain and the Battle of the Atlantic. In 1948, Russell and his brother, Sigurd, founded Varian Associates, a pioneering high-tech company in what became Silicon Valley. Besides being a brilliant innovator, Russell Varian was a socialist-leaning libertarian, a member of the ACLU and the Sierra Club. He died in 1959 while scouting Alaska for the setting for a new National Park.
Call for Varian Young Investigator Award 2022
The Varian Young Investigator Award at the EUROMAR in Utrecht 2022 is intended to recognize a single investigator, for his/her achievements in any area of magnetic resonance. The award is to be granted to people in the first 12 years after their Ph.D. This is a general guideline and exceptions will be considered. The Varian Young Investigator Award will be presented at the EUROMAR Conference in Utrecht 2022.
Nomination deadline is March 1, 2022.
How to Nominate
The deadline for nominations will be March 1, 2022; self-nominations will not be accepted, but nominations of members of the selection committee are also welcome. No previous winner of a Varian themed award will be considered. The selection will be made by the international EUROMAR Varian YIA selection committee by a majority of votes, with the Chair having a casting vote in the event of a tie.
Nominations should include:
Name of nominee, with nominee's affiliation, phone, and e-mail
CV of the nominee
Name of nominator, address, phone, and e-mail
A brief (no more than 200 words) description of the work that forms the basis of the nomination
A list of up to five relevant publications.
Submit nominations by March 1, 2022 by email to the Chair of the Board of Trustees of EUROMAR Thomas Prisner prisner@chemie.uni-frankfurt.de.
Previous Varian YIA Winners:
2017 Christopher Jaroniec (Ohio State University)
2019 Alexander Barnes (ETH Zürich)
2020 Paul Schanda (IST Austria)